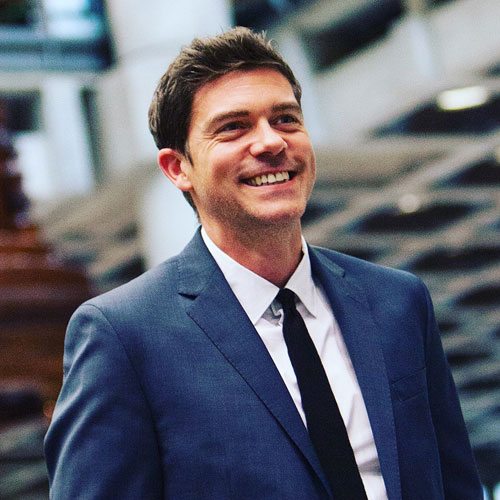 A successful content marketing campaign requires a blend of meeting audience expectations and brand objectives; I love finding that precise balance.
Brian Bowen
Vice President, Executive Producer
Brian is a storyteller, world traveler, street-art collector, marketing disrupter, technology evangelist and head of visual innovation at Pace. Brian is at his best when he's executing creative ideas across a variety of platforms and technologies; he loves bringing ideas into existence.
Marketing is in his blood: From a young age, Brian wanted to be like his grandfather — a founding partner at Marsh Brand Partners — and make a living playing with cameras.
Prior to joining Pace, Brian cut his digital teeth working at Barefoot Proximity, leading digital video and branded entertainment. Before entering the world of content marketing, he was one of the founders of a nonprofit that brings music education to underprivileged children around the world.
Educated at Ohio State University, Brian works in Pace's New York City office and lives in Brooklyn. He still plays with cameras and you can follow his adventures on Instagram: @bbowen2129
Subscribe to PACE Insights