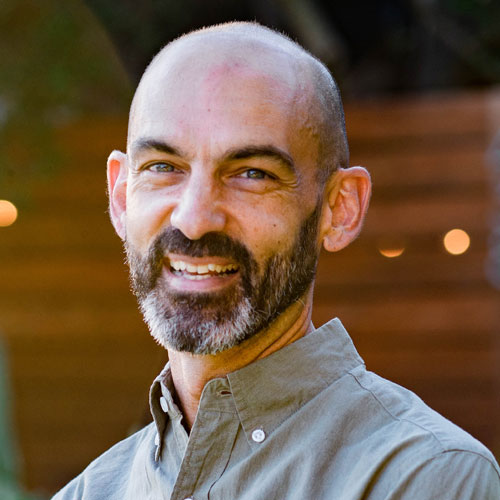 Collaboration is the heart of a true team. I love when, at the end of a project, you look at great work and see the fingerprints of your client and every member of your team.
Kevin de Miranda
Group Creative Director - Art
Kevin loves to deliver a story and believes that the best work comes from teamwork. That's why, whether in the office, on a basketball court or on a mountain bike trail, his favorite things are building a team and developing individual strength in others.
Instrumental in the 2006 opening of Pace's Dallas office—now one of the top digital marketing agencies in the area according to DesignRush—Kevin has been building and managing collaborative content teams for 20 years, working with clients such as Southwest Airlines, Gold's Gym, Sysco, Tetra Pak, Lidl, HCA Healthcare, Vail Resorts and USAA.
He came to marketing from editorial, having studied writing and design in college and never having figured out which side he was on: art or edit. It wasn't confusion or indecision, but the "court vision" that is required to see the bigger picture of a story or a brand's mission.
Outside of work, he uses the same vision and leadership to help his kids (and others) grow in team sports, in scouts and on mountain bike trails.
Subscribe to PACE Insights