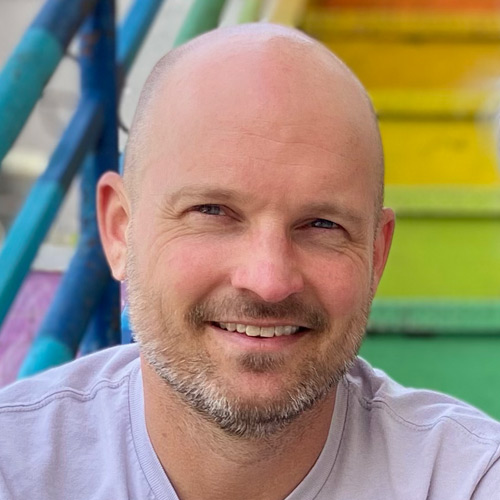 My job is to jump out of the plane, take in the view and then invent a parachute.
Todd Eckle
Group Creative Director - Edit
Todd has been creating content for brands for almost 20 years and has built and led teams for Walmart, Verizon, Interstate Batteries, Choice Hotels and Truist. A transplant from Chicago, he has a diverse background in copywriting, filmmaking, strategy, web development, print, social and music.
"Big ideas can come from anywhere, anytime. The key is to be open and ready for them," he says.
Todd believes the secret to brand storytelling is to always put your audience's needs and perspectives before your own.
Building and growing a team is a passion, and Todd believes that happy people always create better work.
"I try and create an open environment where anyone can say anything­—from the embarrassing to the brave." It's through these interactions that big ideas are born.
"The more vulnerable we are together, the more powerful we become," he says. "That sounds super corny, but it's true."
How do you know when you are onto something? "When you see an idea light up a room or get a laugh … that's the seed of something bigger."
Outside of Pace, Todd is a musician, yogi, bike rider, husband and proud father of two creative and craaazy boys.
Subscribe to PACE Insights