User-generated content (UGC) has become increasingly popular in recent years as a viable marketing strategy. With the rise of social media and the power of peer-to-peer recommendations, UGC has proven to be a highly effective way to engage customers and build brand loyalty.
From increased authenticity to improved customer relationships, UGC has the potential to transform the way brands connect with their audiences. However, despite its success, many brands are still hesitant to fully embrace UGC. Let's dive in and see why UGC should be a priority for brands' marketing strategies in the coming year.
What Does UGC Look Like in 2023?
UGC can be as easy as prompting your audience and fans to take to social media with a certain hashtag. This type of UGC strategy can take many forms, from customer reviews and testimonials to photos and videos showcasing your products or services in action. Through UGC, brands give the power back to the people. Through organic storytelling both in content and execution, everyday people take care of doing the marketing for the brand. Even in 2023, word-of-mouth remains the most powerful form of marketing. UGC is a cost-effective way to prompt word-of-mouth conversations about your brand, in addition to its versatility for other benefits.
UGC is not professional-grade, and that's intentional. Let's assume the average content-creator does not have access to a multi-thousand-dollar studio with state-of-the-art equipment. The average content-creator in some cases might have a higher-end camera or some affordable lighting, but more often than not, they are using their phone and things they have around the house. This means the content generated is raw and organic. UGC is innately low-budget and has an edgy feel. All these elements fuel the greater vision and magic. Because of its inherent low but authentic quality, UGC is relatable and accessible.
BMW capitalized on low-fi, genuine UGC. The German auto manufacturer used hashtags like #BMWrepost to celebrate BMW owners' affinity for the brand and love of the vehicle across various social media platforms. It was a successful approach to UGC because fans got to show off their hot rides to their friends and followers while simultaneously giving free exposure to BMW. The campaign, which launched in 2019, has 2.6 million views on Instagram today.
The luxury car brand is not widely accessible to the masses because of not only its price tag, but also because of its branding. Through the #BMWrepost campaign, everyday BMW car owners were able to share their love of the German vehicle, with a powerful ripple effect. Consumers who may not consider BMW because of its unapproachability now see everyday people owning BMWs—prompting the thought that they, too, can own a BMW.
Because of its authenticity and accessibility, UGC reaches more people than traditional marketing approaches. UGC beats conventional ads by 20%–50% in terms of gaining consumer attention. This statistic should be a no-brainer for brands to get involved in UGC if they have not done so already.
UGC: The Brands That Get It Get It
Apple launched the #ShotOniPhone campaign to redeem their lost trust in the iPhone's camera. The campaign was about newbie and pro users taking photos in low light with their iPhones and sharing them online. The beautiful low-light shots were then posted on YouTube under the campaign name Shot on iPhone.
This campaign showcased some of the most magnificent visuals that were taken—by everyday people—using the iPhone. By embracing user-generated content, Apple not only regained the faith of its skeptical users but also saved a lot of development and production costs in the implementation of their marketing strategy.
In 2016, the Shot on iPhone campaign was seen on more than 10,000 billboards across 25 countries and on TV in a 15-second commercial. In total, the campaign was seen 6.5 billion different times. Apple took home the Grand Prix in the outdoor category at the 2015 Cannes Lions advertising festival.
The campaign was described as game changing because it promoted the idea that everyday people could take a picture on their iPhone and it could end up on a billboard. Apple's #ShotOniPhone campaign was also successful because it put the "U" in "UGC". The campaign was user-first and connected an otherwise reclusive brand to the people in an intimate way that was not seen previously.
UGC is not limited to any one type of brand. More conversative finance and fintech brands can also take advantage of the benefits UGC offers.
Mint approached UGC in the form of a social media competition. The fintech brand asked users to capture themselves enjoying moments that they saved up for and then share those images to social with the hashtag #MyMintMoment. The winner received a $1,000 gift card to fund their dream.
Finance is a touchy subject for many people. However, Mint was able to make having the conversation around finances more accessible through UGC. Real people shared their troubles and triumphs having successfully saved for a specific goal using Mint's platform.
Madewell—#EverydayMadewell
An American apparel company founded in 2010, Madewell takes a keen interest in implementing UGC into their daily marketing mix. They often encourage customers and fans of the brand to capture photographs and videos of them wearing the brand's clothing and posting to social with the hashtag #EverydayMadewell. Today the hashtag on Instagram sits at over 500,000 posts. Madewell takes a simple, yet effortless approach to UGC. Similar to BMW's approach, the apparel brand gives its customers a chance to deliver their own testimonies of their affinity for the brand and its products.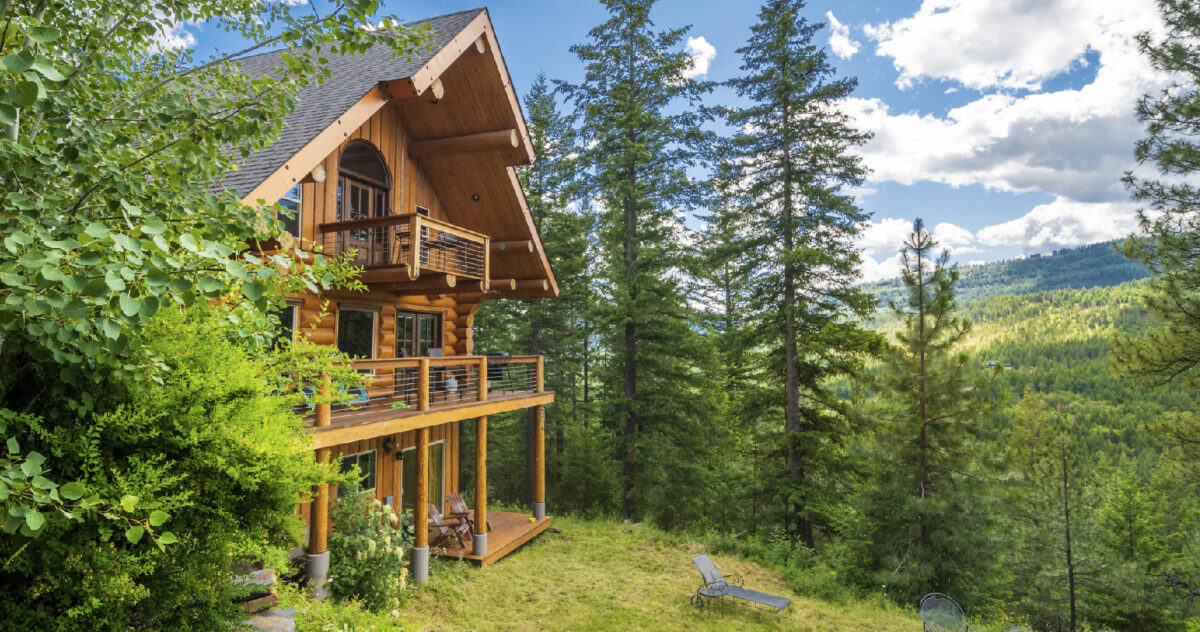 Airbnb revolutionized the hospitality industry quickly after its 2008 founding. To appeal to the masses and grow into commercial success, Airbnb took advantage of UCG and what it offers both brands and people. The hospitality brand partners with different Airbnb hosts and travelers to film content of the Airbnb quarters they are hosting or staying in. Airbnb does an exceptional job of catering its content to the platform it is being shared on.
Instagram

The brand focuses on travel photography—often reposting users' images to their Instagram story.

TikTok

Videos are uploaded both from the company's internal team, Airbnb hosts and travelers.

Twitter

In addition to their original content, the brand also retweets content from guests around the globe.
Airbnb today has a cumulative 150 million worldwide users who have booked over 1 billion stays.
Although it may not be obvious, UGC is considerably less expensive than traditional digital marketing and influencer marketing tactics. On average, brands typically pay around $125–$500 for the typical UGC video compared to the $20,000–$30,000 needed to book a macro-influencer.
With influencer marketing, often brands are paying for the name when entering new partnerships. When brands decide to partner with large established influencers, in most cases they must pay a large premium because of the almost instant, usually reliable ROI. However, influencer marketing is not foolproof. Pitfalls may arise that can potentially be detrimental to your brand.
Brands who take advantage of UGC can also have the special advantage of taking a white label approach. Large household name brands partner with seemingly average people to produce professional-level content at a fraction of the price. A key difference is that the brand is paying for the content, not the user, whereas macro-influencers are obligated to share the content on their own pages per the agreement made with the brand.
Through UGC, brands have the opportunity to encounter a one-stop-shop UGC creator. Why hire a photographer, videographer, art director, etc. when you can hire one person to fulfill all roles for the campaign? This is key for smaller brands or larger brands who are experimenting in a new realm.
That being said, UGC is not the end-all and be-all; nor will it work for every type of content. Rather, UGC is a low-cost, low-effort, low-risk and high-reward option to add versatility within your marketing mix. Audiences still expect high-quality polished content regardless of the channel. The cheat code for executing UGC is knowing when and where to maximize your impact and see next-level results.
UGC presents a transformative opportunity for brands to connect with their audiences in ways that are pragmatic and scalable. With its accessibility and ability to reach new audiences, UGC offers a low-cost alternative to influencer marketing. Brands that are still growing their audience, however, might weather better utilizing influencer marketing over UGC. Take a look at your marketing goals to conclude which strategy will work best. By incorporating UGC strategies, brands can foster a sense of community and authenticity that resonates with consumers, helping to build stronger, more meaningful relationships with their audiences. As such, UGC should be considered a valuable addition to any brand's marketing toolkit, as it has the potential to yield significant benefits in terms of engagement, loyalty and, ultimately, revenue.