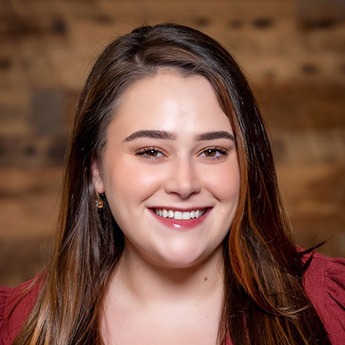 A business is nothing without the people. No matter how great an idea, product or service, it all starts with the people behind the curtain. Work hard to genuinely take care of your people first. Lead with empathy and humanity always. Value your people, and they will value you—and, by extension, your clients and customers—right back.
Ellen Trastelis
Senior Director, Human Resources
Ellen's interest in human resources (HR) was first sparked when she took an employment law class while getting her bachelor's degree at the University of North Carolina Greensboro. Because she has a business-savvy mindset and a passion for relationship building, HR clicked as the right career path for her. She began her career as soon as she finished college, working in recruitment first and quickly expanding across other areas of HR. She went on to earn her Society for Human Resource Management Certified Professional (SHRM-CP) credential and later earned her Senior Certified Professional credential (SHRM-SCP).
Before joining Pace, she helped a Greensboro-based software as a service (SaaS) startup grow from 40 to 300 employees across 27 states and Canada in six years, overseeing all HR and payroll operations. Outside of work, she enjoys traveling; reading; live theater; concerts; spending time with her family and friends; and spoiling her Maltipoo, Rosie, and two guinea pigs, Alfalfa and Spanky.
Subscribe to PACE Insights