It's easy to understand the appeal of blogging. Making connections and sharing ideas are among our most basic needs. Starting and maintaining a blog is easier than ever. Long gone are the days of needing to be tech savvy to start a blog. Platforms like HubSpot, Wix and WordPress can walk you through each step. (WordPress alone hosts 60 million blogs.) But can you expect enough people to interact with your blog posts? Is it worth the time and effort? Is blogging still relevant in 2023? The short answer is yes.
Myths abound about blogging. Among the top search results for "Are blogs …" are questions about whether they're still profitable, useful or popular (and interestingly, whether they are reliable sources).
Myth 1: Big brands are no longer blogging.
Brands using a blog to connect with their audiences are in good company. Among Fortune 500 companies, 77% have public blogs, with those at the higher end being more likely to blog than smaller companies. The biggest names in consumer goods, insurance, and internet services/retail are more likely than those in older industries like mining and utilities to maintain blogs.
Of the more than 1,600 B2B and B2C marketers that provided data for HubSpot's State of Inbound Marketing Trends report, over a third reported that their blog/website was their main marketing channel, second only to the 44% who named social media as their main channel. For content marketing specifically, blogs remain a vital way to connect with consumers, with 48% of marketers reporting that blogging is their go-to media format. And they're seeing results from it—more on this under Myth 4, but for one, companies that blog produce more than 67% more leads monthly than those that don't.
Myth 2: Having a social media presence is enough.
Simply put, having a strong owned channel instead of only using social media platforms protects your content from the whims of the algorithm. While maintaining great social media channels is important, your audience can't interact with content that doesn't make it to them. Many accounts have fallen victim to social platforms' feed updates that knock them off the radar of the audiences who used to see that content in their feed regularly. You need to be able to offer valuable content directly to your audience, and along with podcasts and regular updates such as newsletters, your brand blog is prime space for maintaining that connection. Read more about the pitfalls of non-owned channels in my colleague Bennett Elliott's piece on creator economies and non-ownable platforms.
Myth 3: All blogs are good blogs.
Posting regularly can get your message out. It keeps readers engaged and keeps you relevant in search. But what is your message? Without a clear strategy, a brand blog could end up doing more harm than good. Keeping what your audience wants and needs top of mind prevents going off-message or even alienating readers. Make sure what you're offering is useful to them. They are there to learn, to get updates, to be entertained or to feel that they're a part of your brand community. And brands that regularly monitor their blog performance and implement the takeaways see much better results.
Myth 4: Business blogging does not get results.
At Pace, we have seen firsthand how much of an impact blogging can have for an organization. One client of ours has seen 100% annual growth in organic search traffic for three consecutive years following the launch of their new blog. Here are a few more stats.
Businesses that blog see 55% more website visitors than those that don't.
Companies that blog have significantly more indexed pages, leading to better SEO.
According to a LinkedIn-Edelman study, 54% of decision-makers report spending more than an hour per week with thought leadership content.
Sixty percent of consumers say they read blog posts at least once a week.
More than half of consumers say they've made a purchase after reading a blog post.
What should brands keep in mind when posting blog content?
Quality matters. During the pandemic, thought leadership content became ubiquitous, and not all of it was good. Decision-makers report that less than half of such content they consume contains valuable information. Consumers interacting with brand content online also want useful experiences, with three in five saying they'd avoid making a purchase with the brand if they had an "annoying" experience—and the most commonly reported annoying experience is encountering content that is poorly written or too wordy.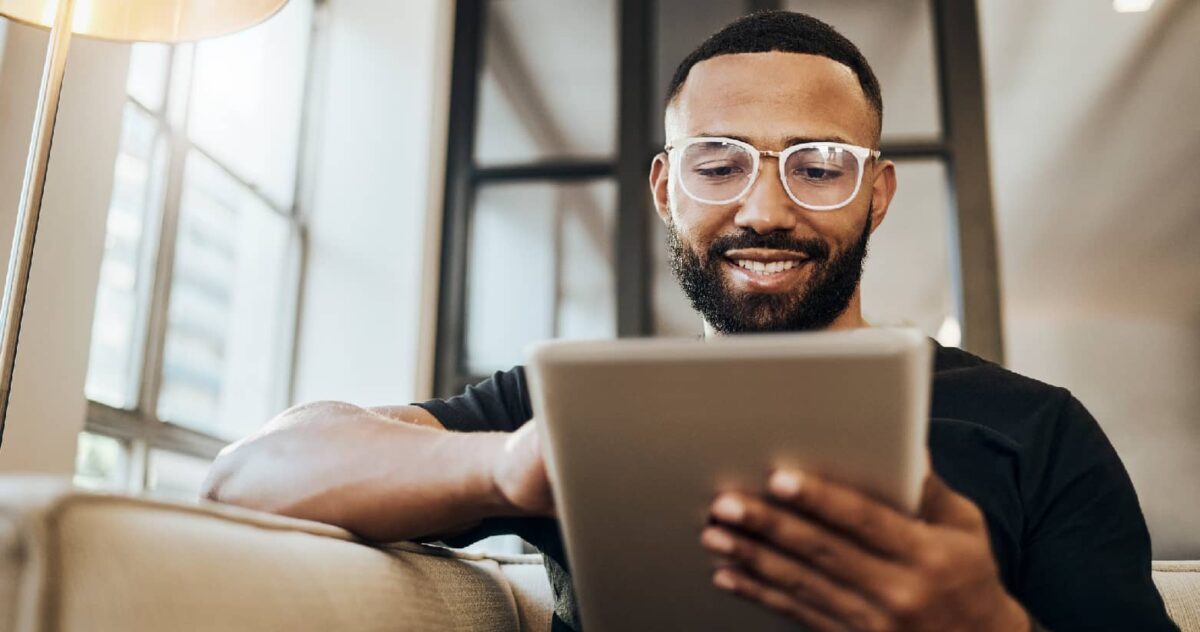 Be accessible to your full audience. WebAIM's 2023 report on the accessibility of the top 1 million homepages found that the average page had 50 specific errors in accessibility—errors that would have a considerable impact on end users, such as empty links, missing alt text for images, missing form labels and difficult-to-read text. Many tools exist for checking overall accessibility and common problem areas. And of course, hands-on user testing is extremely helpful for finding issues that might not be detected automatically.

Getting it right makes a huge impact. Alt text with good image descriptions is vital. NASA made headlines last year with their descriptions of the gorgeous images from the James Webb Telescope. Blind and visually impaired people got a fuller experience, and all space enthusiasts gained a deeper appreciation for the distant galaxies and nebulae revealed by the telescope.
Putting your content within reach of all readers goes beyond just the audience needing specific accommodations. The most common problem detected in the WebAIM study was low-contrast text—think light blue text on a white background—and that's a frustrating problem for all users. Remember that a good user experience keeps your audience coming back, but one that's difficult or unpleasant isn't likely to entice them to return.
Consider how your audience actually interacts with your content.
• Optimize for voice search.
– Not only is this necessary for accessibility, but it also makes your blog easier to find considering that around 40% of searchers use voice search.
• Get to the point.
– Blog posts are a great way to get more information out than you could in a shorter format. There are times when a TikTok just can't cover it. But keep in mind that the average reader does not spend a lot of time with their attention fully focused on any particular post. Readers often multitask while interacting with blogs, and a full 73% say they only skim blog posts.
So is blogging worthwhile for your brand? If you approach it with a clear plan, pay attention to your posts' performance and, most of all, offer value to your readers, you can expect positive results. Keep it relevant, readable and searchable. Maintaining a blog is still worth it in 2023 for brands willing to put in the effort to provide visitors with a seamless, optimized, quality experience.
Subscribe to our monthly Insights email for more content like this. The newsletter is free, and you can opt out any time.