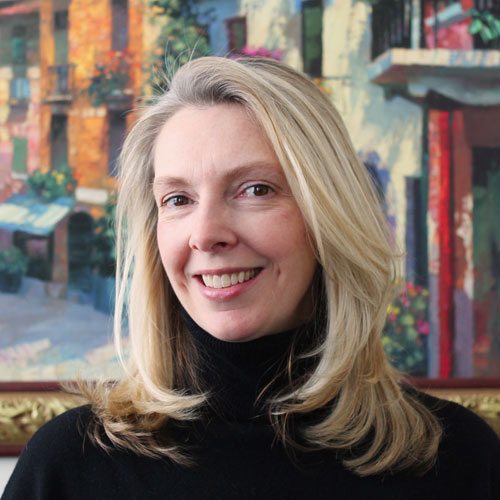 I am energized each and every day by the commitment and dedication of the Pace team members to delivering great results for our clients, and I take pride in being a part of that team.
Leigh Ann Klee
President and Chief Operating Officer
Leigh Ann always wanted to be a ballerina, and though you won't find her on stage today, you will find her keeping everyone at Pace on their toes. She leads finance, IT, legal, print production and human resources for the agency.
Trained as a CPA, Leigh Ann joined Pace in 1997, after career stops with Ernst & Young and The Walt Disney Company.
Leigh Ann, her husband and their son live in Greensboro, but they love to travel. On their to-do list: seeing all 50 states. Locally, she serves on The Presbyterian Homes, Inc. Board of Governors and as Treasurer on the Triad Stage Board of Trustees.
NEWS AND FEATURES
Social Impact Heroes: Why & How Leigh Ann Klee of 'Pace' Is Helping To Change Our World​
Yitzi Weiner from Authority Magazine interviews Pace president and chief operating officer, Leigh Ann Klee, on her career trajectory and the exciting new initiative she helped bring to fruition: The Pace Impact Project.
Triad Marketing Agency Making a Difference With Minority-Owned Businesses
Eric Chilton from WFMY News and Leigh Ann Klee, president and chief operating officer at Pace, talk about the origins of the Pace Impact Project and how the program aims to help underrepresented entrepreneurs build a successful social media presence for their businesses.
Subscribe to PACE Insights