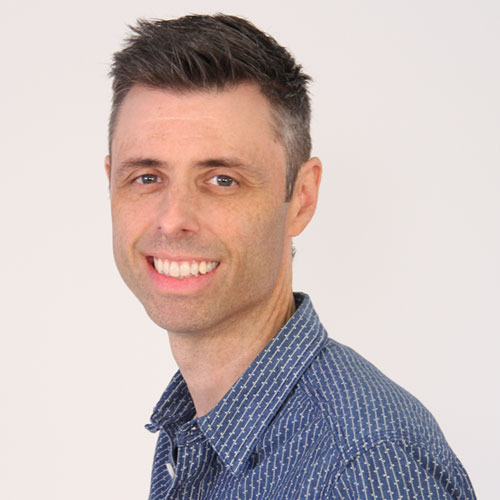 My favorite part about my every day at Pace is the people, and the brilliant ideas they bring to life.
Neil Marion
Group Creative Director - Art
Neil leads Pace's creatives with ingenuity, working to spearhead successful brand campaigns for client partners. He's a seasoned member of the Pace team, with over a decade as a leader in the creative department.
His love for the outdoors led him to instruct kayaking and spelunking at Boy Scout camp when he was a kid. He continued his outdoor adventure at Appalachian State, where he mountain biked every day after class. Today, he remains involved in the scouting program.
His brand experience includes Verizon, Fios by Verizon, Stainmaster, Walmart, Four Seasons Hotels and Resorts, Lowe's Home Improvement, Honda, Acura, AAA, Ekornes Furniture, Levolor, WonderBra, DKNY, Wrangler and Syngenta.
Known around the office for wearing Chuck Taylors and sharing his compelling "dad jokes," Neil helps fuel creative inspiration virtually and all over the office.
Subscribe to PACE Insights