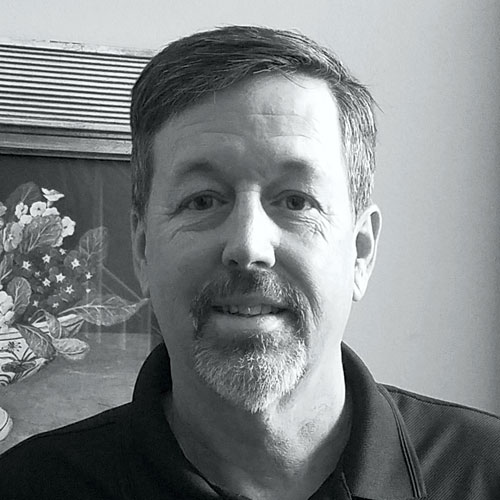 I enjoy working at Pace because its size allows the company to move quickly and gives me the opportunity to use my skills to apply innovative solutions to business problems. I love solving things.
Tim Hawks
Director of IT
Tim manages the team that is responsible for the information technology that Pace uses to execute and manage the business so creative teams can focus more efficiently on clients' stories.
Tim first knew he wanted to work with computers when he visited the computer labs at Guilford College as a young boy one summer. From that time on, he knew he would work in the IT industry and pursued a degree in computer science from North Carolina State University. Over 27 years with Novartis, Tim advanced to the position of IT director, responsible for the Americas IT organization within what was then known as Novartis Animal Health. Tim has been involved in all aspects of IT, from infrastructure to applications, and has implemented various systems ranging from small database solutions to large enterprise systems such as SAP.
Outside of work, Tim enjoys his family, golf and working with youth at his local church, and he's currently on the board of Mountain Top Youth Camp. He's never far from his computer and loves learning about new technologies.
Subscribe to PACE Insights