Last year, we talked a lot about the power of TikTok as a marketing tool for businesses big and small—and particularly for those in the financial space. We even discussed Pinterest and its resurgence amid the pandemic. But the truth of the matter is that both Instagram and Twitter continue to be important components of a comprehensive social media ecosystem. However, with all that power comes more competition. These platforms can sometimes feel like the most challenging to grow on. In order to increase followers on these social channels and create a sense of community among your followers, you may need to try something new. Here are a few tactics you can try to increase your brand's following.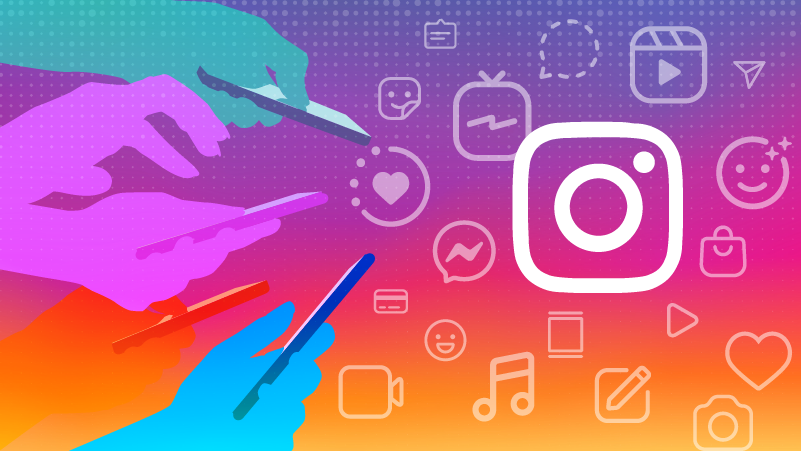 While it has been around for over a decade, Instagram is still one of the top growing apps on the market; currently sitting at the 7th spot for most visited website in the world. The platform is continuously evolving its algorithm and adding new features, which can be tricky to keep up with. With a few tips, tricks and tools, you can beat the algorithm and gain new loyal followers on Instagram.
Experiment with New Formats
The head of Instagram, Adam Mosseri, recently made the statement that the platform is no longer a "square photo-sharing app." More specifically, they have been working to expand their video and shopping capabilities. Now that photo is not the primary content type on the app, it's the perfect time to experiment with their variety of formats like Reels, Stories and Instagram Video. Providing users with variety can help boost your business within the algorithm, find new followers and expand your reach. While this can be a tactful way to increase followers, it may be overwhelming to manage all those different pieces of content. Using a tool like Tailwind or SocialPilot to manage and schedule your posts can make planning out your content that much easier.
Engage with Your Audience
Instagram is a two-way platform. People don't just want to hear from you, they want to interact with you and feel connected to your brand. So don't post and ghost! Every time you share something on Instagram, make sure you are keeping an eye on how your audience is engaging with it and engage back. Make your followers feel seen and heard by liking, replying, and resharing their comments and responses to your posts. You can also encourage interactivity by utilizing the platform's stickers, like quizzes and polls, on Stories. This provides your followers (or potential followers) with an additional opportunity to share their thoughts and feedback with you. Plus, it's fun! An all-in-one analytics and monitoring tool like Hootsuite can help you monitor engagement on your posts and see who is talking about your brand and allow you to join in on the conversation.
When trying to grow your following on Instagram, it can help to increase your reach as far as possible (within reason). Working with other creators or influencers, as well as other brands, can help expand your following by introducing your brand to your target audience who might be interested in your offerings. When using influencers for a campaign, you can almost instantly gain new followers. People trust social proof and recommendations from creators they can relate to or aspire to be like much more than promotional content from brands. Instagram makes it even easier to team up on posts with their "Collabs" feature that allows two accounts to co-author a post and then share it to both profiles at the same time with combined engagement. Influencer platforms like Upfluence or Aspire have databases filled with potential collaborators to build mutually beneficial relationships with.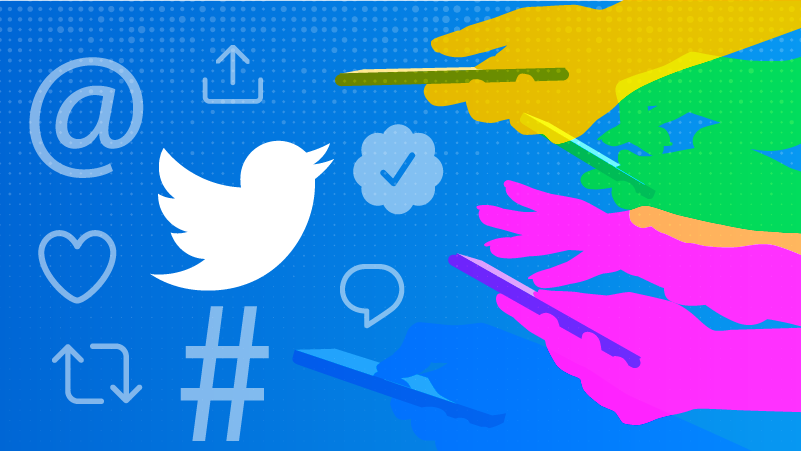 The key to growing a following on Twitter is getting your tweets in front of people who are not following you. This can be achieved by posting more often; boosting your chances of getting retweeted or engaging in existing conversations and trending topics. Let's look at a few ways to go about this.

Schedule Your Tweets in Advance
One of the biggest hurdles for brands on Twitter is how fast it moves. Sometimes it feels like no one is seeing your tweets and the reality is the lifespan of a tweet is approximately 15-20 minutes. One way to combat this is to post on Twitter multiple times a day, but realistically, who has the time for that? Batching and scheduling your tweets in advance allows you to show up more consistently on the platform and optimize your chances of having your tweets be seen. Twitter-owned schedulers like Twitter Business and TweetDeck make scheduling your tweets a breeze.
Compose a Twitter Thread (or Multiple)
Tweets are notoriously short, leaving little room for extended coverage of a singular topic that people can actually follow without searching on your profile. Twitter threads are great because they allow you to connect a series of Tweets. When done well, threads can attract new followers and increase the chances of your tweets being shared. With a thread, you can provide expand on a thought, provide necessary context, give an update, or add a variety of visuals. In a few easy steps, you can post your first Twitter thread create a more impactful way to share thought leadership, key insights and trends within your niche.
Live Tweet Your Heart Out
Joining a larger conversation is essential to having success on Twitter, so why not jump in while the action is happening? Live tweeting during noteworthy events within your niche, especially if it's trending, is a great way to extend your tweet's reach. Users who are tuning into these events—whether it be a major sporting event, political debate or the premiere of a TV show—are ready to engage with likeminded people (or brands). They are reacting in real-time with you. Live tweeting also humanizes brands by allowing them to show a bit more personality. This helps build stronger communities of followers who relate to your brand's perspective. Don't forget to utilize the most relevant and dominant hashtag(s) for that event because it will have a higher likelihood of trending. To find trending hashtags try Trendsmap or test out a more advanced tool like Sprout Social with social listening features that let you view topics and track hashtags that people frequently use when mentioning your brand.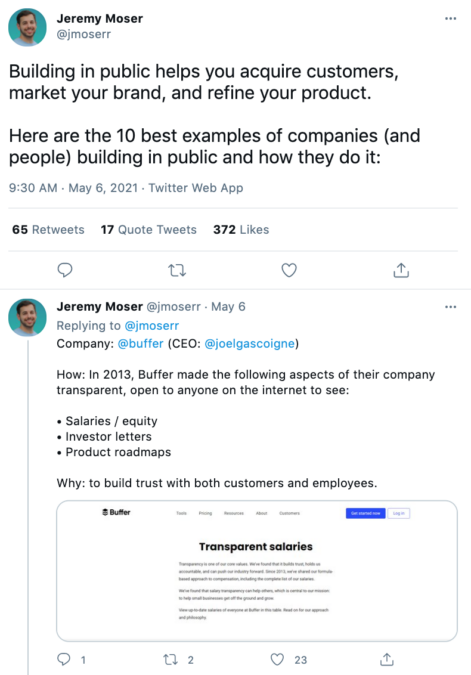 Now It's Time to Get to Work
By utilizing these tips and tools, your brand can create a sense of community among your target audience, expand its reach and visibility, build brand awareness and connect with influencers in new ways. So, what are you waiting for? Increasing followers may be easier than you think.
This blog post was originally published on June 23, 2015 by Jennie Ahlgren and has been updated and republished.